Dutt Veterinary Hospital Diagnostics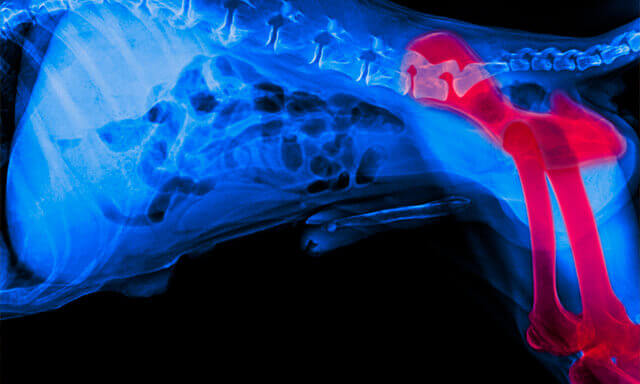 Dutt Veterinary Hospital is a family-owned practice equipped with state-of-the-art diagnostic technology and equipment. Our team uses veterinary diagnostic tools to quickly identify signs of illness and disease, and accurately determine the best treatment options for your animal companion.
At Dutt Veterinary Hospital, our in-house diagnostic skills save precious time when treating sick animals and allow us to provide specialty services that are not usually available in other clinics.
Digital Radiography
Digital radiography provides a clear and enhanced look at your pet's internal health. Dr. Dutt uses x-ray images to quickly analyze medical issues in the heart, lungs, bones, and abdominal and reproductive tracts, which leads to a more efficient diagnosis and improved treatment options.
In-House Laboratory
Dutt Veterinary Hospital has an on-site laboratory and we provide in-house medical blood testing, urinalysis, and fecal testing. Our blood hematology machine delivers fast and accurate results for blood chemistry analysis and blood counts, and we offer parasite screening for heartworm, Lyme disease, leptospirosis, and other bacterial infections.
Ultrasound
Ultrasound is a pain-free, non-invasive diagnostic tool that helps evaluate the status of your pet's internal organs. Dutt Veterinary Hospital provides mobile ultrasound to determine if your pet is pregnant and to diagnose obstructions/foreign bodies, kidney/bladder stones, and tumors. Ultrasound images are examined by a board-certified specialist.
Dutt Veterinary Hospital offers convenient prescription refills through our online pharmacy. To learn more about our diagnostic services, please call us at (570) 897-7801.