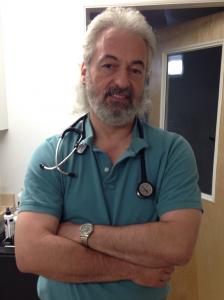 Kyle Dutt, VMD

Veterinarian
Dr. Kyle W. Dutt is the veterinarian-owner of Dutt Veterinary Hospital, LLC. He received a Bachelor of Science degree in Animal Bioscience and a Master of Science degree in Veterinary Science from The Pennsylvania State University . Dr. Dutt then earned his Doctor of Veterinary Medicine degree from the University of Pennsylvania School of Veterinary Medicine in 1987.
He enjoys spending time with family, especially his wife Kathy, playing with their dog Lily and cat Kitkit, the outdoors, reading, mechanical projects and photography.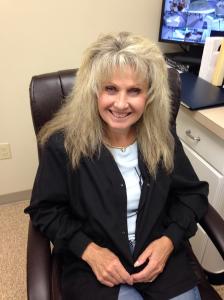 Kathy Dutt

Hospital Manager
Kathy Dutt, Dr. Dutt's lovely wife, is the hospital manager of Dutt Veterinary –Hospital, LLC. She is also receptionist, veterinary assistant, secretary—a true multi-tasker. She always has a smile and a friendly greeting and is eager to help clients and their pets. She previously worked caring for the elderly and assisted her husband with veterinary work in the previous farm call ambulatory veterinary practice.
She enjoys spending time with family, caring for her pets including her newest interest, her 5 pet rabbits, cooking, gardening, landscaping, and the outdoors.