Compassionate End-of-Life Care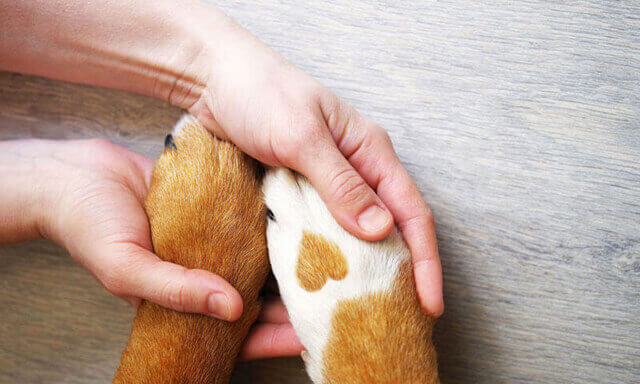 Dutt Veterinary Hospital is a family-owned medical practice and our team treats all our pet patients like members of our family. We truly understand the strength of the human-animal bond, and we know how difficult it can be to say a final goodbye to a cherished friend and companion .
Dr. Dutt offers sincere emotional support and guidance for coping with the loss of a beloved pet. If you need a helping hand to make the right decision, or just need someone to listen while you weigh the options regarding end-of-life care, the Dutt Veterinary Hospital team is here to support you every step of the way with pain management, appetite stimulation, mobility assistance, and organ function management to aid in comfort and quality of life.
When is the Right Time?
It's never easy to decide the right time to say goodbye to a pet. In some cases, you may start to notice signs that life just isn't the same for your pet, for example, they seem to be in constant pain or are suffering from a terminal illness. At Dutt Veterinary Hospital, we work closely with you to evaluate your pet's overall health, comfort, and quality of life so you can make the best decision regarding end-of-life/hospice care.
Dr. Dutt provides compassionate euthanasia services and can recommend a trusted pet cremation service in the local area. End-of-life care can be an emotional transition, but we will support you throughout the process with kindness and make sure all your questions/concerns are addressed.
For more information about Dutt Veterinary Hospital end-of-life services, please call us at (570) 897-7801.